Hypnosis Perth Scotland
clients from
Dundee, Angus, Perthshire (Tayside), Fife & Kinross. Falkirk, Stirling, Aberdeen, Edinburgh, Glasgow.
Hypnotherapy Training Scotland
Blog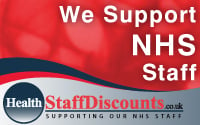 Copyright © by John Moonie. All Rights Reserved.
Why Do This Hypnotherapy Course here in Perth, Scotland?
The Diploma in Analytical Hypnotherapy
Practitioner Course (Dip.AH)


Hypnosis and therapy content you can use
Learning

proven and effective hypnotherapy techniques

from trainers with

practical daily experience

of helping clients

successfully

with many different problems and opportunities.
Focus on specific real problems clients present you with from

smoking

to

weight control

to

anxiety and depression, pain control

to

performance improvement

.
Using a wide variety of hypnotherapy techniques – not just suggestion therapy. Other Trainers may advertise Introductory and Advanced techniques. This one covers

both

.
Gaining experience of advanced, analytical techniques to keep therapy both short and powerful, using psychotherapy, Ericksonian approaches, guided imagery, age regression and revelation processes.
Keeping a

practical

balance with the

theoretical

, with a high emphasis on actual clinical ability and involvement, maintaining interest and enthusiasm.
Learning the part other courses can miss out – selling and marketing. Apart from being technically competent and being a great therapist it's all for nothing if no one knows about you and no one

pays for your services

. Where therapists fail, it's mainly in this department. We want

you

to

win in therapy and in business

.
Acquiring a respected qualification, which you can use in your correspondence and advertising. Gaining recognition by the

General Hypnotherapy Standards Council

and becoming a

registered therapist

with opportunities to advertise and obtain indemnity and public liability insurance as a practising professional. Application packs for this purpose are available on request from the GHSC.
The Practitioner Level Course offered by HypnoPerth has been Assessed and Validated at Practitioner Level by The General Hypnotherapy Standards Council (UK). Graduates from this course are eligible for professional registration with The General Hypnotherapy Register (the GHSC's registering agency), together with the acquisition of the industry-based award - The General Qualification in Hypnotherapy Practice (GQHP). You ar also eligible to be placed on the National Hypnotherapy Register (NHR).
An essential prerequisite for practising professionally is to acquire Professional Liability and Indemnity Insurance. These qualifications enable you to obtain this type of insurance.
Location
Apart from Perth's own natural beauty, if you intend to do a hypnotherapy practitioner course in Scotland, it would be hard to pick a more central location in Scotland to do so. Perth is
A convenient centre for all the major cities in Scotland with good rail and road links

Commutable for many people within what you might consider a reasonable radius (avoiding overnight accommodation costs). That's why I do 9-5.

If you do need to stay overnight there is a good choice of reasonably-priced accommodation locally

If numbers are small enough (max 6) then the course will run at my practice (see photo). If greater than this then another venue will be arranged.
Backup and Continuing Professional Development (CPD)
Some courses offer backup post-graduation. Hopefully it's not going to be skimped. Or telephones and emails go unanswered with no call-back - just plain unavailable. Once the course is finished you may feel you're on your own. Replies can be unhelpful or non-existent. For someone just qualified as a hypnotherapist this is really discouraging and can in the worst case mean the therapist loses confidence and stops practising, going back to some other job - more common than you'd think. My philosophy is quite different. My promise is - if you need an answer you'll get it to the depth you require. If I can't answer it I'll find out or get someone who does know, to do so in a reasonable time frame.


Continuing Professional Development (CPD) is a professional requirement of the GHSC and I will either help with this service myself or you can with your own further studies. I undertake to perform the supervision task for 6 months post-graduation. For further information please see this page on supervision or press the button below. Note that I am a GHSC Peer Group Co-ordinator for this area. Regular meetings with other professionals are great for feedback and further learning.
Keep your course costs down.
If you're already a therapist or are intending to set up a new business as a therapist, the last thing you need as a sole trader are large costs. Similarly if you're a professional who wishes to use hypnotherapy as part of your medical or nursing practice you'll want to ensure you receive best value. Otherwise, anyone can appreciate that rising costs can be overcome by choosing excellence at lower cost. I keep costs down by -
Offering a convenient location. Other courses tie you in to accommodation which pushes up the price substantially and in certain circumstances almost double what I offer (e.g. If you can commute. If you have to stay in accommodation there's still a good price advantage where certain courses are still 50% or so above).

You don't need a prerequisite course (e.g. NLP)- this one gives you the full qualification. This could save several hundred pounds or more. And save time. Time=money!

Not having large fixed overheads like specialised property.

Hiring in qualified specialist advisors and trainers for specific parts of the course rather than employ them full-time.

Issuing disk-based materials rather than print everything and put them in fancy binders. The essentials are printed. Most of the material is in fact in the required book-list, which is sometimes duplicated unnecessarily in courses run elsewhere

.
Hypnotherapy Practitioner Course (Dip.AH)
"Excellent course - delivery and content. Thoroughly enjoyable whilst being a beneficial learning experience." Most enjoyable part? "...All the analytical stuff and the practical sessions involved. The case studies are also an excellent means of consolidating the theory". BM, Arbroath.
"Very enjoyable course - giving lots of information and support throughout. This will give me lots of new skills to utilise at work and every day. I enjoyed the practical sessions particularly and working with case studies at home." FC, Tullibody.
Hypnotherapy Training Scotland. Hypnosis Training Scotland. Hypnotherapy Course Scotland. Hypnosis Course Scotland. Hypnotherapy Training Dundee. Hypnosis Training Dundee. Hypnotherapy Course Dundee. Hypnosis Course Dundee. Hypnotherapy Training Fife. Hypnosis Training Fife. Hypnotherapy Course Fife. Hypnosis Course Fife. Hypnotherapy Training Perth. Hypnosis Training Perth. Hypnotherapy Course Perth. Hypnosis Course Perth. Hypnotherapy Training Falkirk. Hypnosis Training Falkirk. Hypnotherapy Course Falkirk. Hypnosis Course Falkirk. Hypnotherapy Training Stirling. Hypnosis Training Stirling. Hypnotherapy Course Stirling. Hypnosis Course Stirling Hypnotherapy Training Glasgow. Hypnosis Training Glasgow. Hypnotherapy Course Glasgow. Hypnosis Course Glasgow. Hypnotherapy Training Edinburgh. Hypnosis Training Edinburgh. Hypnosis Training Edinburgh. Hypnosis Course Edinburgh. Hypnotherapy Training Aberdeen. Hypnosis Training Aberdeen. Hypnotherapy Course Aberdeen. Hypnosis Course Aberdeen. Diploma course in clinical and analytical hypnotherapy.