Hypnosis Perth Scotland
clients from
Dundee, Angus, Perthshire (Tayside), Fife & Kinross. Falkirk, Stirling, Aberdeen, Edinburgh, Glasgow.
Hypnotherapy Training Scotland
Blog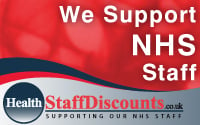 Copyright © by John Moonie. All Rights Reserved.
Train in hypnotherapy with John
Hypnotherapy Training Scotland. Hypnosis Training Scotland. Hypnotherapy Course Scotland. Hypnosis Course Scotland. Hypnotherapy Training Dundee. Hypnosis Training Dundee. Hypnotherapy Course Dundee. Hypnosis Course Dundee. Hypnotherapy Training Fife. Hypnosis Training Fife. Hypnotherapy Course Fife. Hypnosis Course Fife. Hypnotherapy Training Perth. Hypnosis Training Perth. Hypnotherapy Course Perth. Hypnosis Course Perth. Hypnotherapy Training Falkirk. Hypnosis Training Falkirk. Hypnotherapy Course Falkirk. Hypnosis Course Falkirk. Hypnotherapy Training Stirling. Hypnosis Training Stirling. Hypnotherapy Course Stirling. Hypnosis Course Stirling Hypnotherapy Training Glasgow. Hypnosis Training Glasgow. Hypnotherapy Course Glasgow. Hypnosis Course Glasgow. Hypnotherapy Training Edinburgh. Hypnosis Training Edinburgh. Hypnosis Training Edinburgh. Hypnosis Course Edinburgh. Hypnotherapy Training Aberdeen. Hypnosis Training Aberdeen. Hypnotherapy Course Aberdeen. Hypnosis Course Aberdeen. Diploma course in clinical and analytical hypnotherapy.
The Diploma in Analytical Hypnotherapy
Practitioner Course (Dip.AH)


This is a Professional level course for current or intending hypnotherapist practitioners, practising commercially, or for people with a strong interest in self-development practising privately with family or friends, or voluntary work.
Following the navigation buttons above, or links below will take you into a lot more detail on this course:-
"Why Do This Course?"

Why you should do the course in terms of cost, location and advantages of the contents. Also, bearing in mind that newly qualified therapists will need backup and supervision. Continuing Professional Development is a further important consideration in improving your skills and abilities.

"Content and Dates

"

- Full details of the timetable, and prospectus.
The "Book Now" page to make your fast-tracked application, with costs and payment options.
Authored by
Who has trained on this course?
Medical, dental and nursing staff.

The original use for hypnosis was for healing purposes and this continues today either in the field of physical or mental health. Clinical hypnotherapy courses have helped dentists to deal with dental phobia, needle phobia and other problems encountered when performing dental surgery, e.g. Excessive bleeding, healing rate improvement and with patients who are nervous, frequently encounter gagging difficulties which makes the surgery much more difficult if not impossible. Medical usage can range from wounds and burns healing more quickly to pain relief of all descriptions. Nursing staff sometimes feel they can do more with hypnotherapy which they were unable to do for patients under a purely medical model and for that reason the number of nurses who have been on this course amount to 33%. This is not to say that their training as a nurse was incorrect or inadequate but often more can be done quickly and effectively with clinical hypnosis training. Self-hypnosis training is given on this course to instruct others to do it and can be invaluable in the treatment of pain and other medical problems such as cancer.

Pharmacists

.

Often encounter clients who would like to stop smoking, or control their diet and weight better and so can help in this (and other) areas.

Administrators, Directors and Managers.

Using hypnotherapy and sometimes switching careers completely.

Professional gardening and farming staff.

In students encountered, the physical aspect of doing their job is either causing problems or they have developed an illness or disability which means that a more sedentary job like being a professional hypnotherapist means they can either partly or wholly switch careers and reduce the load on muscles bones and tendons!

Complementary therapists.

Hypnotherapy can work well with other complementary therapies - examples are life-coaching, reflexologists, acupuncturists, massage therapists and so on. Where a client has had good experience with the non-hypnotherapy treatments, they can develop a better rapport with the therapist using hypnosis.

Hypnotherapists

.

Sometimes I encounter clients who have had a bad experience with a relatively untrained hypnotherapist. This kind of therapist needs rescued fast! They may have done a correspondence course (entirely inadequate - this is very much a hands-on as well as theory area).

I have sometimes supervised a poorly-trained therapist and really the only sure cure for this is a proper course such as this one which deals with basics first and then improves confidence by dealing with the more complex aspects of a clinical and analytical hypnotherapy course. Case studies are absolutely vital for gaining confidence. A professional hypnotherapist course has minimum criteria to acquire General Hypnotherapy Standards Council accreditation and if considering training this has to be checked and that the instructor is also an experienced, practising, registered and verified practitioner themselves.

Driving Instructors

.

Learner and experienced drivers alike are not immune to driving phobia! So this is a good adjunct to the day-job for pupils who have developed a dislike for being behind the wheel.

Weight Loss Clinicians.

Hypnotherapy for weight loss can complement the main activities of encouraging good dietary practice and appropriate exercise. For

example hypnotic gastric band weight loss.

A wide variety of people.

Want to do hypnotherapy training in Scotland and this list will no doubt be expanded in due course.
"
Best course I think I have ever attended. Fully kept my interest throughout - MH, Garelochhead
Good - lots of material covered. Enjoyed NLP, Marketing and CDs, Regression, talk on CBT and electronic aids. CJ, Dunblane.
I enjoyed the fact that I was learning a subject I enjoy and being taught by someone who is professional and committed to hypnotherapy. LLH, Crieff.
Amazing -you explained everything until it was clearly understood. Every day was exciting and new. JR, Perth.
Very enjoyable course - giving lots of information and support throughout. This will give me lots of new skill to utilise at work and every day. FC, Tullibody.
Very well done. I learned a lot and enjoyed all of the course and especially past life regression. KS, Rosyth.
Well run, comprehensive course - enjoyed applying the material on case studies. SF, St. Andrews.
Good - covers a larger range of techniques than on other courses advertised, so more effective and comprehensive. LM, Kilmarnock.
Good content. Very well presented & good balance each session of practical/theory. First class, good value for money, plenty of info given. DG, Letham.
Very useful course - conducted professionally and with humour - good number of participants. Dr. LH, Edinburgh
I have enjoyed the course and feel it has provided a good foundation to feel confident and knowledgeable to undertake my case studies, build my skills and start practising. VMcL, Stirling.
Course was well organised and far more in depth than expected. Practical sessions were excellent…valuable insight to hear from a range of practitioners and observe their variety of working practices. RU, Aberdeenshire
Great course, good info, nice demos and good practical examples. RR, Edinburgh.
Excellent course design and high quality delivery. Dr. WG, Denny. Stirlingshire.
10 reasons why you should do this hypnosis course


New or additional career.

Packed with useful, tested methods of NLP & hypnosis.

Assessed and Validated at practitioner level by GHSC.

Well-priced for the content and quality.

NHS staff

discount.

6 months free post-graduate supervision.

Learning marketing and business skills - 50% of the job.

Proper phone and email backup - real support as needed.

Convenient Central Scotland location - within commuting distance of e.g. Dundee, Edinburgh, Glasgow. Local accommodation good and at reasonable cost for those further afield.

Solid diploma qualification. Dip.AH - the original.

GHR registration and further GQHP qualification on graduation. Fast-track CNHC registration.
(01738) 561889 or 07784 257 776
Training director - John Moonie
MBCS, CITP, HPD SQHP, GHR(Reg)