Hypnosis Perth Scotland
clients from
Dundee, Angus, Perthshire (Tayside), Fife & Kinross. Falkirk, Stirling, Aberdeen, Edinburgh, Glasgow.
John Moonie -
professional hypnotherapy | hypnotherapy training Scotland
Blog
Copyright © by John Moonie. All Rights Reserved.

Hypnotherapy & hypnosis training Perth Scotland.
Welcome to my website - plenty of opportunities here to find out what might interest you about how versatile and exciting a subject hypnosis is for a variety of problems and performance issues.
The buttons to left and below are main things I have helped people with and continue to do so.
If you feel you'd like to ask a question, please do. More people know about hypnotherapy now but there are no 'silly questions' just people wanting to get answers and solutions. You can get in touch via the Contact page or by emailing or phoning as above. I look forward to hearing from you and helping you achieve you goals.
Authored by
Hypnotherapy Clients and Hypnosis Course students come to Hypnoperth from Scotland and further afield.


Scottish locations include:-


Perth, Perthshire and Kinross

Dundee, Angus, Tayside

Fife

Glasgow, Argyll

Edinburgh, Lothians

Aberdeen, Aberdeenshire

Stirling and Falkirk, Stirlingshire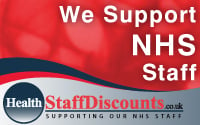 Hypnotherapy Training in Scotland with John


Practitioner Hypnotherapy Course in Perth, Scotland. Learn hypnosis techniques and applications to fully-accredited GHSC Practitioner Level. Press the button on the left for more…
"I found the course very effective in terms of building my skills, confidence and understanding"
"Excellent - highly informative in a relaxed atmosphere"
"Best course I think have ever attended. Fully kept my interest throughout."
"Amazing, you explained everything until it was clearly understood"
"Gastric Band" hypnotherapy, weight loss and dietary control
Natural, safe weight reduction alongside a calorie-controlled diet and moderate exercise. Regaining willpower about what and how you eat, leading to gradual, steady weight loss. Or a change in diet for compulsive eating, 'odd' diets (e.g. no veg) and bulimia as examples. Regain personal confidence and appearance, wearing the clothes you want to fit into.
Hypnotic gastric band therapy.
The main idea of this therapy is to give the same effect as a real gastric band, using hypnosis for people who have a problem with overeating. This form of virtual gastric band operates in a similar way by convincing the mind that with this "fitted" the part of the stomach which has been restricted can only accept a small amount of food. Snacking on unhealthy foods is a separate problem but can be dealt with as part of the same sessions or as a problem in its own right.
"Having lost 8 lbs in weight in 15 days with seemingly little effort on my part, I am now confident that I can continue to lose weight, regain confidence - and get back into my favourite jeans!"
Stop Smoking - tried all the other methods and failed to quit smoking?
You've maybe tried patches, chewing gum, e-cigarettes, nasal sprays or group therapy. You're worried about your health, need to get fitter and breathe easier. Smell better too. Hypnotherapy trials show it can be more effective than other treatments in helping you stop smoking. One session+CD is usual. A two person session gives 25% discount. Package for heavier smokers.
"The best thing I have ever done. The treatment has been 100% successful. Would recommend it to everyone that smokes. It should be more available to people, e.g. doctors should recommend it to patients."
Anxiety, Panic, Phobia (e.g. Fear of flying, Spiders)


Anxiety, panic attacks and phobias are difficult to handle, talk about or share even with people close to you. Generalised phobias e.g. Agoraphobia are crippling. Social anxieties - blushing, lack of confidence, interview and public speaking fears. Specific fears - driving anxiety, fear of flying, spiders and insects, etc. Find the root cause and gain key skills like self-hypnosis to handle the fear effectively.
Hypnotherapy can help you take your life back from what feel like huge problems. All forms of anxiety are difficult for other people to understand, but can affect your life in serious ways. You need and want the confidence in social situations, interviews or presentations, or to overcome panic attacks or phobias. A mixture of counselling and hypnosis is effective in helping to regain it.
"I feel I've made incredible progress. I feel more myself that I have in years. I have a much more positive outlook and confidence that I can not only manage and cope in my life, but fully enjoy it again."
Sports Performance
Many people have benefited from hypnotherapy in sport. Golf problems (putting mainly, but other aspects of the game too), football, skiing, clay pigeon shooting are examples of sports where clients have been helped to achieve better results. In this area it's not so much problems as opportunities to play a better game, get a better time, hit more targets.
"Have found treatment very helpful in relieving stress on golf course and helping me to enjoy my golf more."
Sleep problems - insomnia; IBS; relationships; business motivation.
Not getting to sleep, waking up early or frequently at night, unable to get back to sleep, nightmares, night terrors, sleepwalking. All of these symptoms are familiar to me and I have helped people overcome. Sleep disruption can become a serious difficulty for physical and mental health. There are many other problems which can be helped with hypnotherapy.
"When I came to you I was deeply distressed as I had not slept properly in weeks and was at the end of my tether. After just one session I had seen huge improvement. Thanks so much for your help."
PRIVACY notice